When I went to pick up my Mom from the hospital, I had two missions on my way home:
Get my wife Wawa for dinner
Check out a couple of the new game stores that have opened up.
Time (and a turkey hoagie) were pressing, but I was still able to stop into
Gone Gaming
.
While my last review of The Portal covered a long-running game store, Gone Gaming has been open for mere months at best.
Location: Always a red flag when you see the sign for the store, and you only see a used-car dealership.
Drive around the right side of the building and you'll find it.
Seriously, the store in the back of a building that fills the gap between Business US 209 and the four lane US 209.
For folks coming up from points south, you would need to get off of the Snydersville exit and meander up Business US 209 North.
Once I got past that, it was a much better experience, with plenty of parking.
Cleanliness: Floors looked clean, no dust, organized stock, and chairs and tables looked intact. For a new store I have base standards, and it's amazing how many can't pass that.
CCGs: Obviously Magic, Yu-Gi-Oh!, Cardfight Vanguard and games of a similar vein are why they open, dominating 95% of the stock. Cases and binders looked organized (no prices has been a fact of life for a loooong time because the constant basing things off internet pricing and price tags is an exercise in futility.)
RPGs: No RPGs, but as I talked to Peter, the store employee, he did state that the store did have an official Wizards account, so in theory, they should be able to get D&D books. Not a great answer, but an honest and promising one.
Miniatures: Outside of the figures for the mass-market Magic boardgames, nothing.
Ammenities: Two areas for gaming seemed to be well-lit. Snacks and drinks. They do have a few shelves for miscellaneous geek ventures: random action figures, board games, and a few items of nostalgia. While I'm a little confused at the $42 price tag of Illuminati Y2K, it was a good variety of stuff.
Events: Almost all CCGs, although attempts at a board game night were beginning. Plenty of tournaments with cheap entry fees and some prize support.
Staff: The only person I talked to was the store employee, Peter. He was pleasant, non-pushy, and outside of a long Y2K/Illuminati Conversation that I will admit I started.
Some non-CCG stuff on the shelf (Yes, that's a copy of Broadsides)
I picked up a few packs of Dominaria and was quickly home with my starving wife's dinner (and a family sized container of mashed potatoes for my kids, they're weird that way.)
Gone Gaming was created to support CCG players in the Stroudsburg area, and they don't disappoint. Tables, chairs, lots of cards, packs, and accessories. With that, they hit all the touchpoints for a new store.
With that, a quite eclectic location (I'm assuming it helps with rent/overhead), short time open, and limited scope for FLGS forces me to give Gone Gaming 2 1/2 gnomes out of 5... and basically an incomplete (work in progress).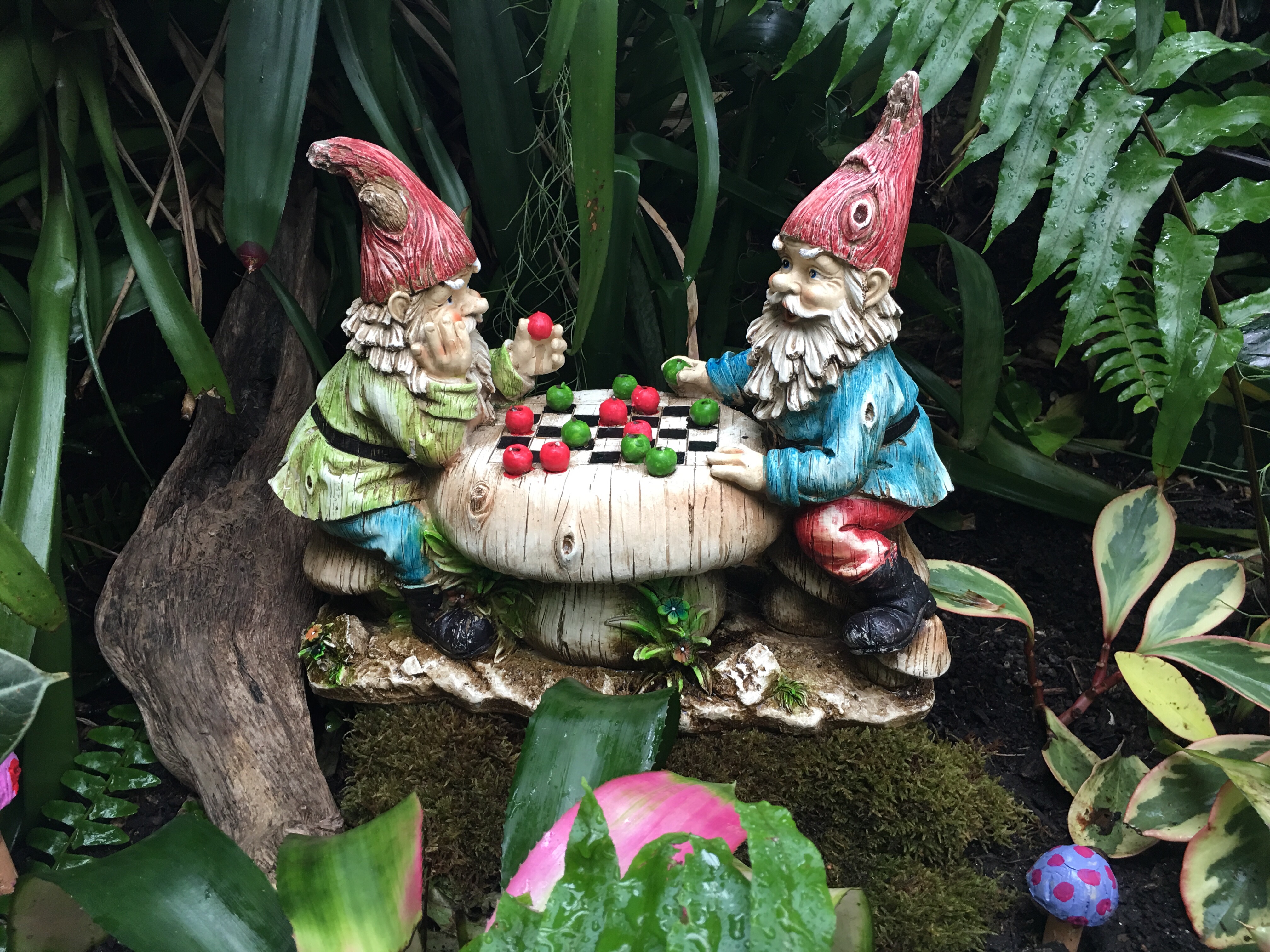 Gone Gaming is a 6566 Rt 209, Stroudsburg, PA 18360 .
www.gonegamingllc.com